The experts at Genesis Heating & Air can not only help navigate you through all the options available, but guide you through the various incentives and rebates that make switching to a higher efficiency system more affordable than sticking with your old equipment.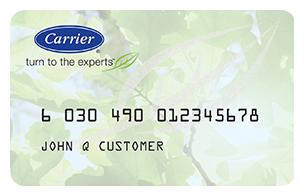 Already Spoken With Us About Financing?
Use the Carrier® Credit Card* as a convenient way to pay for your home comfort system. Your Carrier® credit card also brings you great features:
•Revolving line of credit that you can use over and over again
•Special financing where available
•Convenient monthly payments to fit your budget
•Easy-to-use online account management and bill payment options
*The Carrier® credit card is issued with approved credit by Wells Fargo Bank, N.A. 

Make a Payment to Your Genesis Invoice
Want to make a payment on your invoice? If so, click on the link below to make a payment.